As you're getting settled into your dorm room, you may be struggling with how you would like to set everything up. Maybe you would like to have a shelf here, or even a mini fridge, but where will it all go?
Having a small space is challenging, but there are many tips on how to maximize your space like adding shelves on the wall or storing items under the bed. We want to help you make your space as comfortable as possible, so we have 5 tips for organizing your dorm room:
Use shelves on the wall for holding books, files, décor, or even dishes. Adding over the door organizers can be a good way to organize for your shoes or accessories.
Use Vacuum Seal Bags or Cloth Storage Containers
These are good to use if you have lots of clothes but not a lot of closet space or a dresser to put them in. Since they are less bulky than plastic under the bed organizers, you can store more of your things.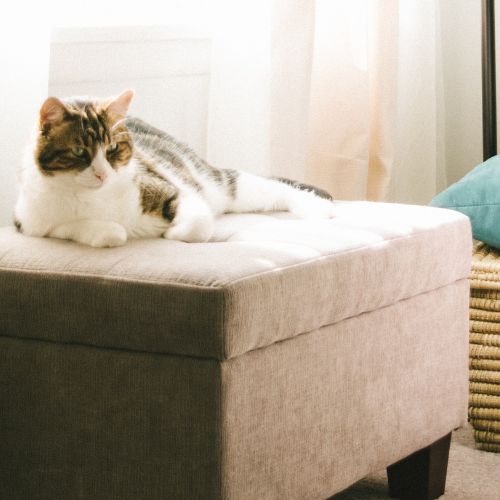 Stools or ottomans with storage are great to use for extra seating, and they can often tuck under your desk. Headboards with storage that you can use as a bookshelf or other storage can help you save a lot of space in your dorm room.
Plastic containers are great for storing small things in your kitchen space, your makeup, or your stationary. You can always see what is stored in them, which can be helpful if you are like me and always forget where you put your things.
Store Your Seasonal Clothes
Once your summer is over, and you move to fall, store your summer clothes so that it frees up room in your dresser and closet. I find this helps reduce clutter especially after winter is over.
Have fun with your dorm! Put up pictures of your friends or posters of your favourite TV show. This is a great time to transition into living on your own, without really being on your own. These hacks are great for small dorm rooms, bedrooms, or apartments. If you would like to explore more tips and tricks for your dorm rooms, visit By Sophia Lee.